All you need to know about Eco-friendly packaging. A broken down guide with information about suppliers, labels, availability & new technology. The ultimate resources for all your biodegradable packaging info.
With the evolution of international laws and the recent urging scientific reports. We are starting to realize the impact of our actions and where it's taking us if we don't change. Companies are starting to look into Eco-friendly alternatives for packaging and shipping supplies. Why? Because it brings marketability for products, it fits within the guidelines required to meet and overall gives a better image to your company. Since it can be confusing where to start and how to get there with a specific budget, I'm making it my mission to ease the process for you. I will break down everything you need to know and how you can get started in this guide.
Here's what you need to know:
What are the Benefits of Eco-Friendly Packaging?
1. Refined Brand Image
As society is shifting towards a more conscientious approach, demand for Eco-friendly packaging will increase, having the edge here will place your company into a top choice. Looking into how branding has evolved, most new products you're seeing on shelves at, for example, a grocery store, have adopted the Eco-friendly vibe. You want to reflect your values through all aspects of your business, branding being very important.
Adopting an Eco-friendly packaging strategy will ensure your brand reflects a conscientious mindset. People will appreciate that and it might just be the tipping point into convincing them your product is the better one.
2. Biodegradable
Having biodegradable packaging means when it will get tossed if it doesn't make it to the landfill, it will naturally degrade into the ecosystem without causing a negative impact. This will greatly decrease your company's carbon footprint, preventing you from any backlash as environmental laws get tighter.
3. Multi-functional
Biodegradable packaging is very versatile, every major industry using regular packaging will find uses for it. Food industry, cosmetics, pharmaceuticals, electronics, car parts, there is surely an Eco-Friendly packaging product available to meet your needs.
4. Lower Carbon Footprint
The process of making Eco-friendly packaging is much lighter on the environment than its counterparts. Most of them use recycled products or easily renewable resources. Some products even use 100% recycled plastic. Your shift to biodegradable packaging will benefit the environment in the long term, keeping your impact minimal. Even after the shipping process is done, you can rest easy at night knowing your packaging won't end up being a detriment to our planet.
Is Eco-Friendly Packaging More Expensive?
There has been a long time running misconception that green packaging always ends up costing more.
Maybe prices were higher decades ago but in 2018, due to the rise of green packaging manufacturers, competition has driven the prices down. Would you believe me if I said Eco-friendly packaging costs compete directly with traditional non-green packaging? It's true, and in some cases, it's even cheaper!
Top companies like Starbucks ditched straws to adopt new recyclable lids. This would not happen without the requests from partners and customers, the company heard and they listened. They set up a competition to develop a fully recyclable and compostable hot cup and also began encouraging clients to bring their own tumbler.
Eco-Friendly actions like this do not go unnoticed in this day and age. Customers and partners alike appreciate and rival companies scramble to assemble similar initiatives to stay competitive. This is happening on a grand scale in the market.
Where can I find suppliers of Eco-friendly packaging?
Now you must be asking yourself, ok I get your point but where can I purchase my retail packaging? Down below is a list of sustainable packaging suppliers I've assembled for you with a clickable link included on the photo.
Product Packaging
1.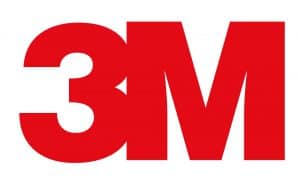 3M is dedicated to using science to create sustainable packaging for your business and individual needs. Their products use recycled material with the same performance as traditional alternatives while treating the world with better care.
2.
3.
4.
5.
6.
7.
8.
Take-Out & Food Packaging
1.
2.
3.
4.
5.
6.
7.
Pet Waste Packaging
1.
2.
How can I get an Eco-friendly label on my products?
Now that you have Eco-friendly packaging, how about if you have Eco-friendly products and you want to have your product labeled correctly? Depending on your industry, there are various organizations that you need to get permission from that will label your product as sustainable.
Canada
This website that is basically an index for all sorts of Eco-labels, there are up to 113 to choose from. If you need to find labels that suit your specific niche, please take a look at the Canadian Ecolabel Index
U.S.
Same goes for the U.S, there are up to 203 Eco-labels to choose from. If you need to find a label that suits your specific niche, please take a look at the U.S Ecolabel Index
Europe
Again, you can find all European Eco-Label, there are 237 to choose from. If you need to find a label that suits your specific niche, please take a look at the EU Ecolabel Index
Having an Eco label from one these organizations ensures you have a trustworthy symbol that demonstrates your product is genuinely better for the environment than comparable products. Generally, there is a fee associated with the administration of the label and the granted permission is legally bonded under a contract with terms.
What are the benefits of having an Eco Label on my product?
1. Eco labels help consumers spot the products that are in a way beneficial to the environment. I've found myself looking for the labels when I'm shopping and products sporting them grab my attention.
2. As a manufacturer, you know Eco labels on your product give you a competitive edge. Nowadays people are inclined to take into account environmental performance. It makes commercial sense.
3. Eco Labels have almost gotten to the point that they are standard in products. It's getting competitive and overall this raises the bar for environmental performance. Between 2 Eco-friendly products, wouldn't you want the most sustainable one?
Be Careful
Some manufacturers may be tempted to make exaggerated or misleading claims that their products are environmentally friendly, make sure to do your proper due diligence not to fall for these tricks. Properly labeled your product through a certified Eco label.
Since there are so many types of Eco labels, it's important to understand what they mean. Do some research and make sure your money is really making a difference. A good resource is Eco Specifier Global.
A Quick History of Packaging
Now if you are interested, I dug even deeper to understand how packaging, in general, came to be and why we have evolved to a point where we need to take into account the environmental performance in our products. Feel free to continue reading below:
How it all got started
Egypt
Packaging started way back in 1500 BC Egypt with glass containers. There was never a need for it until demand required goods to be transported. At its core, the birth of packaging came from our need for food. In the early days, we would eat food immediately on the spot but as we advanced and adopted the nomadic lifestyle, the need to preserve food appeared. Transporting food and water became key to survival, so our ancestors innovated.
The ancient Egyptians were the first to mass produce food and water containers by developing glass water jugs, or in other words, glass bottles. In the beginning, the glass wasn't clear yet although later in history we got a clear glass. It was a game changer because before that we relied on things such as gourds, leaves & hollowed out logs which weren't so effective.
China
It would not be until 1300 years later that packaging technology would advance. In 200 BC China, crafty farmers figured out a way to treat mulberry bark to transport food. This was an amazing find because it gave the Chinese some pretty interesting ideas. Mulberry bark fiber was created by a process very similar to the one they discovered to make paper. We can thank the mulberry bark for that.
Chinese paper technology took many centuries to reach the rest of the world, in 1310 it finally reached England and 400 years later it reached North America. Papermaking eventually became industrialized in 1867 when the process of extracting cellulose from wood pulp was developed.
How it evolved
France
Another major step in packaging history took part in France during the reign of Napoleon in 1790. He was a very busy man and kept the army moving continuously, as they were marching through Europe, invading country after country, he found that feeding the army was a great challenge. He offered 12,000 Francs (valued at 420,000 today!) to the person who could solve the problem of food preservation. 15 years later in 1805, Nicholas Appert got the prize money for his innovating solution, he figured that food could be preserved for an extended period of time if it was boiled at high temperatures then sealed in a glass container. Not shortly after a British inventor and merchant by the name of Peter Durand took the idea and proved that it could be applied to tin cans. We've been using this method to this day!
England
The next step in packaging history happened in England circa 1817 by the firm Mr. Treverton and son. At this precise date, the cardboard box came to existence. It's hard to imagine something so ordinary like that didn't exist at one point, isn't it? The same year in Germany they adapted cardboard boxes to make shipping boxes that revolutionized the shipping industry. All sorts of variety of paper packaging were now being used, paper bags started being popular for commercial use in 1844. Corrugated paper would arrive 37 years later and started being mass produced in 1874 by G. Smyth.
America
It would be in the United States that the most important packaging discovery would be made: Plastics. Although it was first unveiled to the world by Alexandre Parkes at the great international exhibition in London, as a plant-based variation called Parkesine. The first synthetic polymer was invented in 1869 by John Wesley Hyatt in New York. As the demand for ivory increased, a firm offered $10,000 to the man who could create a substitute for it. John picked up on the offer and discovered that by treating cellulose (derived from cotton) with camphor, you would get a product that looks nearly identical. On top of that, you could shape the substance into all sort of shapes. It turns out this was a great environmental discovery because it alleviated the pressure on nature derived products like ivory, wood, metal, and stone.

Leo Bakeland took it further in 1907 with the invention of Bakelite. This substance was 100% synthetic meaning that there was no trace of any natural elements. Bakelite was introduced to answer the growing demand for electricity in America. We needed a substance that met a degree of specific qualifications, those being durable, heat resistant and more importantly a good insulator. Leo's discovery of Bakelite not only answered that but took the packaging industry leaps further because of its versatility. It was marketed as the "substance of a thousand uses".
World War II
War has a way to quick start industry, weapons and tools need to be made and in large quantities. To gain the military advantage, America began mass producing anything that would help them. To reduce the strain on natural resource, they turned to synthetic materials and this is where plastics began to shine. They could be used for parachutes, clothing, body armor, rope, plexiglass, etc. We began to see why it was marketed as the substance of a thousand uses. Production of plastics in that period grew 300%! Plastic was cheap and efficient, it wasn't so easily abandoned in the following years. It started to compete with traditional material in all sorts of industries like automotive (steel), furniture (wood) and packaging (paper & glass) and it won! This is when the world-wide plastic dominance began.
People started to have bold visions for the future, one where nature didn't have to suffer from the growing population's need for natural resources. Plastic was sanitary, inexpensive and safe, it could be used to create anything that man desires! Little did they know that the excess of plastic and how it was managed after it's initial use would later come like a plague to our ecosystems.
Where we are now
We have observed throughout the years what happens to the "miraculous" plastic when it's disposed of improperly. Ocean and beaches are riddled with it these days, it's hard to walk around town without seeing plastic trash in the streets, in our parks and our water systems. It's a most useful aspect, durability, actually becomes our worse enemy since plastic bottles, for example, take a very long time to degrade.
How people see plastic changed quickly, now it's more commonly seen as a cheap and flimsy alternative to real materials. Although, while we cannot deny its incredible use, we can't revert back to using natural products without putting more pressure on the natural world. The real solution here is to create robust programs that ensure all plastic is disposed of properly by recycling and reusing.
Recycling and Conclusion
Modern-day recycling programs are truly a boon but they are not perfect yet, a large portion of plastic still make it to the landfills, or even worse the environment. That doesn't mean we shouldn't enforce it, as we have seen throughout this short history, we always find a solution for problems and I'm betting in the future we will have a way to deal with this.
Eco-Friendly packaging and eco-friendly products are some good steps forward. Now more than ever, our job as inhabitants of this world is to take action in reducing our impact. As a first step, why don't you check out this resource on how to start a sustainable lifestyle? Remember, we not only do this for ourselves but we do this for all the future generations. You would want them to enjoy the beautiful landscapes as you have, wouldn't you?
Expert Interviews
To find out more about Eco-Friendly Packaging to fill your packaging needs, we will reach out to experts who run Eco-Friendly Packaging Businesses. Coming soon!
If you enjoyed this article, you might enjoy these too: