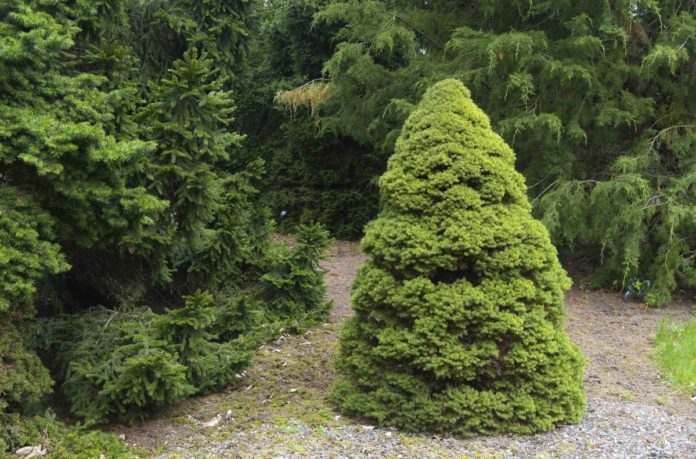 This guide is meant to teach you how to propagate Dwarf Alberta Spruce (Picea glauca 'conica) and hopefully make it easier for you to sell them at your own nursery.

Hardiness Zone: 2 – 8

Soil Type: Well-drained acidic sand, clay, loam.

Water: Average

Exposure: Full Sun to Partial Shade
Dwarf Alberta Spruce (Picea glauca 'conica) is a coniferous tree or shrub hardy up to zone 2. It's dense, evergreen, and has soft needles, which make them great additions to any garden.
These small 'Christmas trees' make great front yard decoration pieces during winter. Additionally, some gardeners even manage to grow their dwarf Alberta spruces in lovely spirals.
Dwarf Alberta spruces are low maintenance, extremely cold hardy, and easy to grow.
Wildlife Value
Dwarf Alberta spruce is a genetic variant that always remains in a juvenile stage. As a result, it rarely produces cones, which would normally attract birds and mammals who feast on the seeds.
Since that is the case, it has little wildlife value other than being shelter for some birds.
Best Way to Propagate Dwarf Alberta Spruce
Cuttings
One of the best ways to propagate dwarf Alberta spruce is by taking cuttings. There are two different times of the season to take them, softwood cutting season and hardwood cutting season.
When you take hardwood cuttings from a dwarf Alberta spruce, you want to cut them early fall, when it's just going into dormancy. Alternatively, early spring before the leaves appear.

First, take some hardwood cuttings off the main stem, really short at about 2-4 inches ea.
Make sure the width of the cutting is not too thin, 1/4 inch width is fine, then cut or tear them with a heel*.
Remove the needles from about half of the cutting.
Dip in rooting hormones and then plant into your sandy propagation beds.
Keep watering the cuttings, sand shouldn't be too wet but it should stay moist.
Roots are slow and can take longer than 8 weeks to grow.
For winter, no need to cover, the snow isolates very well.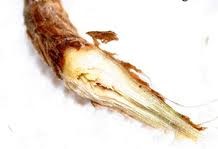 ---

When you take softwood cuttings for dwarf Alberta spruce, you wanna cut them about mid-summer when the tree is actively growing.
The process is the same as the hardwood cuttings, except you need to keep in mind they are faster growing but more sensitive.
Softwood cuttings can die much faster than hardwood cuttings if moisture level is not kept at proper level.
Take your dwarf Alberta spruce softwood cuttings at 2 inches each with a heel if possible. Dip in rooting hormone and plant into your sandy propagation beds.
Dwarf Alberta spruce softwood cuttings are slow to root and generally take 6-8 weeks.
How to Ready Dwarf Alberta Spruce for Sale
Within 6-8 weeks, when your cuttings have rooted, its time to transplant them into pots.
At their size, you shouldn't need a very large pot. Pot them up in loam soil and place them in a sunny part of your nursery. Water regularly.
One very important step: Dwarf Alberta spruce tend to grow too wide at the bottom, pruning is vital.
With a tree like a spruce, you want to avoid having multiple stems competing for growth. Inspect your cuttings and find any that have multiple stems, pick the straightest one and cut the rest.
Additionally, you don't want the low-hanging branches to spread out too far. Prune any branch that's growing too far away from the cutting and picture a cone while you're pruning. Cone-shaped Alberta spruces are the most aesthetically pleasing and will be the easiest to sell
That's it!
Still trying to figure out how to start your plant nursery? Check out our plant nursery guide here.