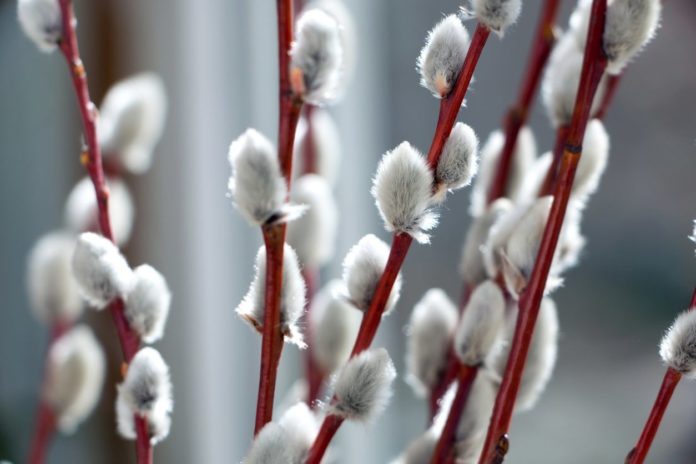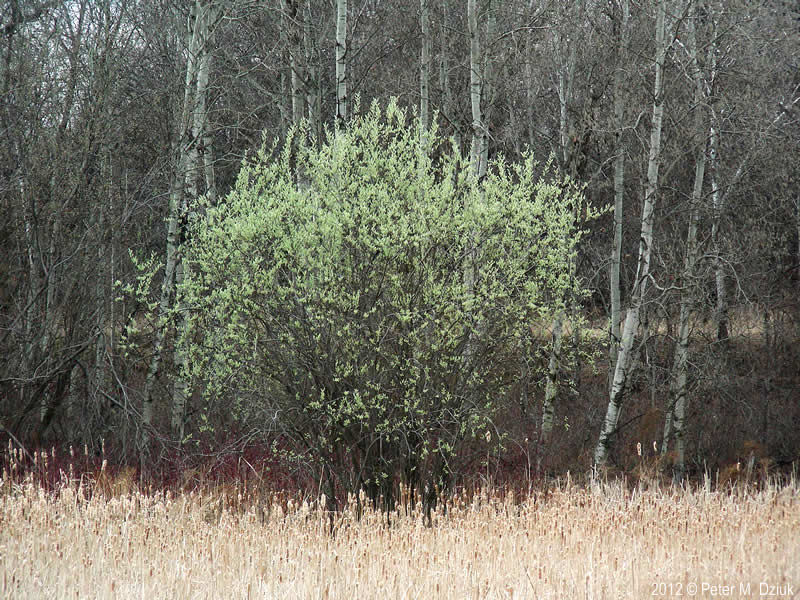 This guide is meant to teach you how to propagate Pussy Willow (Salix discolor) and hopefully make it easier for you to sell them at your own nursery.

Hardiness Zone: 2 – 9

Soil Type: Clay, loam, sand

Water: Average to High

Exposure: Full Sun
Pussy Willow (Salix discolor) is a perennial shrub hardy to zone 2. It's a very low-maintenance shrub that grows in all sorts of soils, it will even do well in poorly drained soil.
They have elliptical to egg-shaped leaves with crenate to serrate margins. They grow on the stems in simple, structures with an alternate arrangement.
Pussy willow is one of the first shrubs to come to life in early spring. Early to mid-May, fluffy white catkins will appear over the reddish-brown branches.
It's a great landscaping shrub to use as a windbreak or hedge, and will also do well to hold off erosion
Wildlife Value
Since pussy willow is one of the first plants to emerge out of dormancy, it provides a valuable source of pollen for insects and food for birds.
Best Way to Propagate Pussy Willow
Cuttings
Pussy willow branches have a natural rooting hormone, which makes them really easy for you to root from cutting. It was even used back in the day to make rooting hormone 'tea'.
You can take hardwood cuttings or softwood cuttings, both will work well. It just depends on your time of the year.

When you harvest hardwood cuttings, it's best to do it when the tree is dormant. Right before spring burgeoning or during autumn after the leaves fall off.
Take some hardwood cuttings off the main stem, at about 6-12 inches long each.
Make sure the width of the cutting is about pencil width, cut the bottom right below a node.
Scrape the bark off the bottom inch of the cutting, especially at the wooden joint.
Remove most of the leaves off the twig and leave some at the top
Dip in rooting hormones and then push them into your sandy propagation beds.
Keep watering the cuttings, sand shouldn't be too wet but it should stay moist.
Roots will form within 6-8 weeks, let the snow fall on top during winter, snow isolates very well.

When you propagate pussy willow with softwood cuttings, the best time to harvest is from late May until the end of August.
You take this year's soft new growth, and comparatively to hardwood cuttings, they'll root much faster.
The process is nearly the same as with hardwood cuttings, except you might want to make the cuttings a bit shorter.
Under perfect conditions, they'll root within 3-4 weeks.
How to Prepare Pussy Willow For Sale
When your cuttings have made enough roots, all you need to do is transplant them into some pots. You can use any kind of potting soil, as long as it drains well.
Place the pots in an area of your nursery that gets plenty of sun, and water them once or twice a day.
Depending on how you would like to sell your pussy willow plants, there are two main techniques of pruning you can do that'll give you different shapes.
Pruning Techniques
Coppice pruning: This technique will give you long upward branches which will fill with fluffy catkins the following spring.
Do this before the fluffy catkins start to fade, generally mid-May
All you need to do is to cut them down to 6-12 inches to the ground, it won't hurt the tree. Rather it will force it to grow new stalks quickly, which will shoot up during the summer.
Bush pruning: This technique will give you a nice-looking tree all year long.
You can maintain the pussy willow tree all summer long, cutting away branches that shoot too far upward or wayward. Just this small maintenance will give you some softwood cuttings while keeping your willow in a nice bush shape.
That's it! Taking care of plants is an art, and with time and experience, we can all become master garden artists.
Still trying to figure out how to start your plant nursery? Check out our plant nursery guide here.